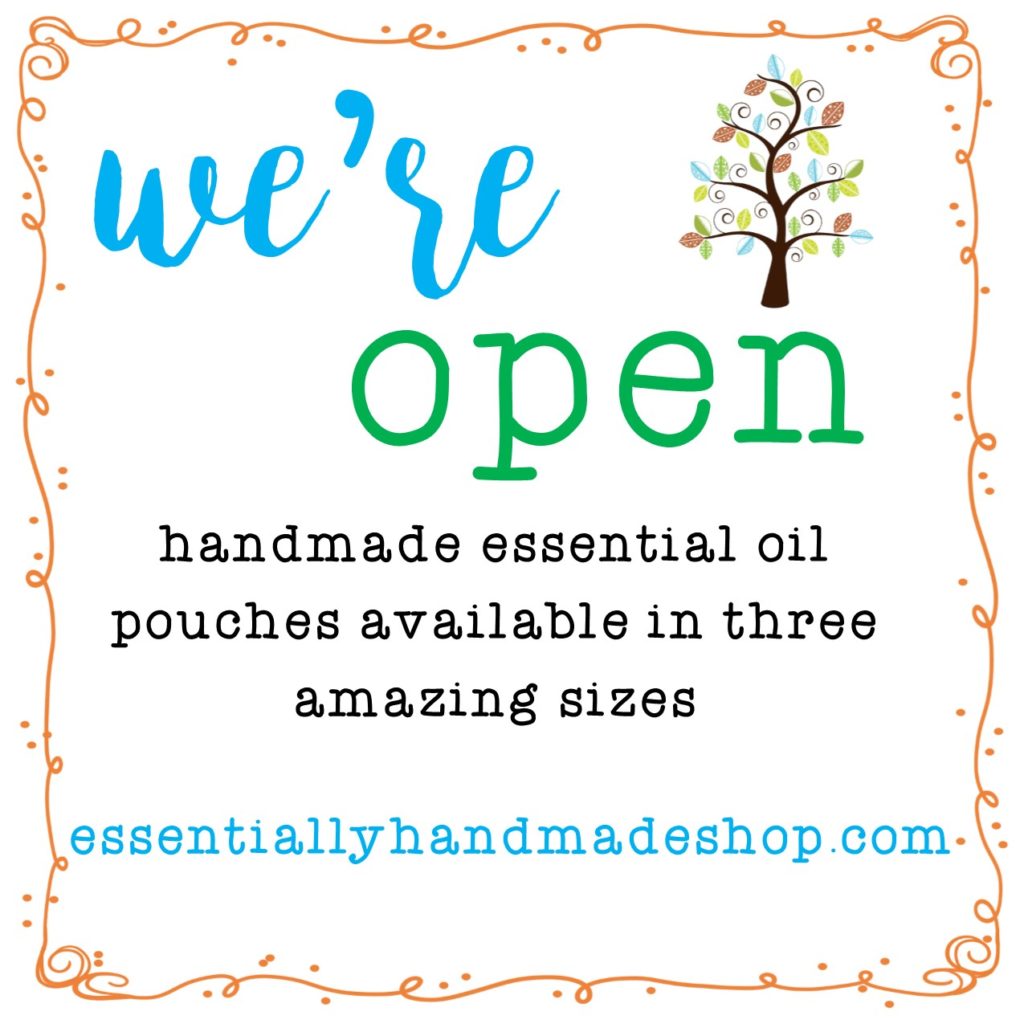 Today is the day!
Enjoy yourself as you browse through my incredibly adorable and totally practical essential oil pouches!
Essentially Handmade pouches are handmade with love and care right in my home studio space. Fun fabrics and awesome ruffles make these pouches stand out from all the rest.  An eye for detail and a passion for quality drive me as I make each pouch. It is my joy to find and pair the perfect fabrics for all of my pouches.  Every piece of fabric is washed and pressed before it is made into a pouch.  This step is just one part of my process that reflects the quality and care you will find in my pouches.  I love seeing so many beautiful combinations of fabrics transformed into stunning essential oil gear!
With three sizes to chose from you are sure to cover all your bases.  Bitties are the perfect size to keep in you bag all the time holding four of you favorite bottles.  Traveling? Grab an original Essential Oil Pouch that holds ten bottles.  For those that are serious essential oil lovers the Grand Essential Oils Pouch was made for you!  Its inserts hold thirty bottles. All of the pouches come with inserts that are padded to ensure you can store your essential oils safely!  Each insert can accommodate both 5ml and 15ml bottles along with the popular roller bottles.
Every purchase you make helps a dream become reality.
For that I cannot possibly thank you enough.
This shop is all about chasing a dream and I am so blessed to be able to share it with all of you!
  My tribe is full of amazing people that mean more to me than they will ever know! Without their help and support this shop would not be able to exist.  It really is a culmination of many hours of hard work and drive coming together to create a space I am so proud to call mine!
So, today is the day!  A new business is born!
Have fun!  Enjoy your shopping! I know you will find just the right pouch!
Save
Save
Save
Save
Save
Save
Save
Save
Save
Save