These simple baked breaded zucchini bites are a great whole food snack the entire family will love!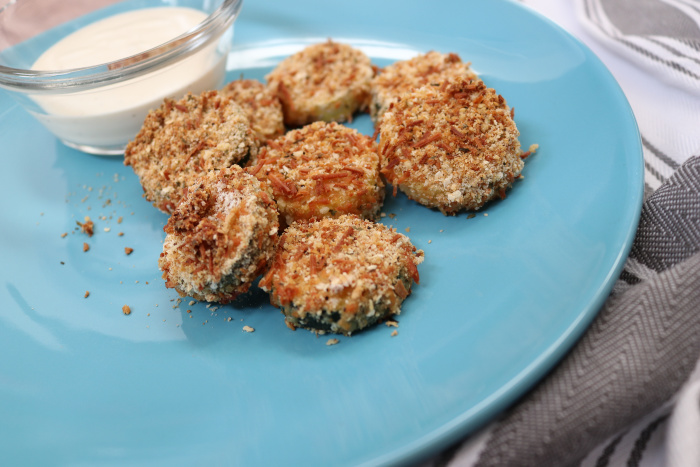 Zucchini is rich in nutrients, high in antioxidants, helps with digestion, can help reduce blood sugar levels. It has been known to help with heart health and strengthen your vision. Zucchini can also be a great choice in weight loss journeys. I love using zucchini in lots of dishes, but these Zucchini Bites are hands down my favorite!
Gather Your Ingredients
First, you'll need to gather all of your ingredients. You will need 2 medium zucchini, bread crumbs, flour, eggs, Parmesan. Also get out the spices! I use seasoned salt, pepper, garlic granules, and parsley.
This post may contain affiliate links. If you click on one of my affiliate links and make a purchase, I may receive a commission for referring you. This comes at no additional cost to you.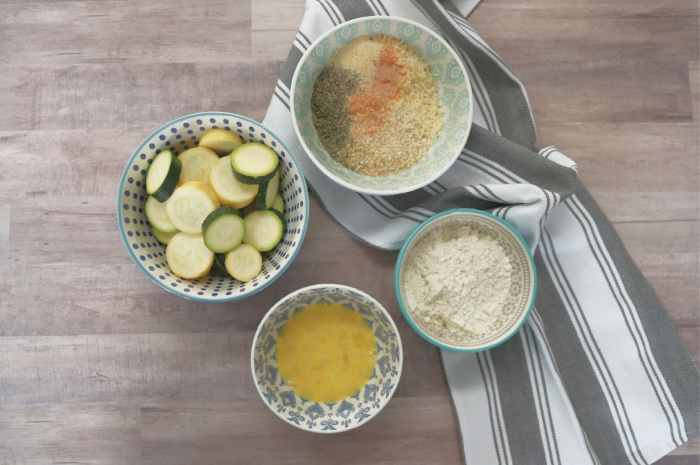 Preparing the Zucchini Bites
Cut your squash into 1/4 inch to 1/3 inch slices. If the slices are too thick it will take longer to cook.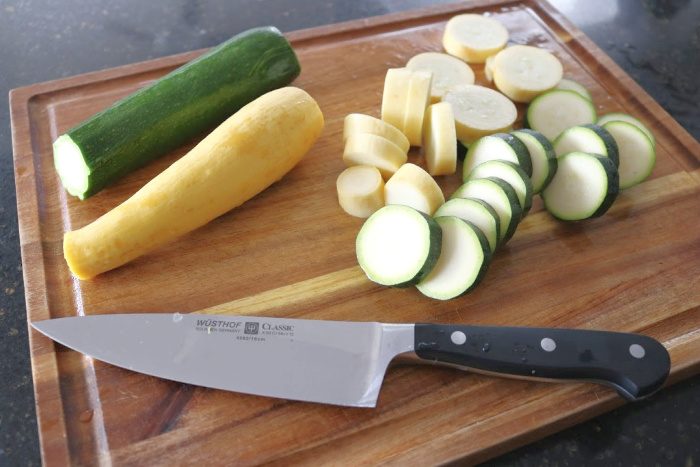 Mix the bread crumbs, spices, and Parmesan in a bowl. Next, line up your bowls. Flour, then egg, then bread crumb mixture.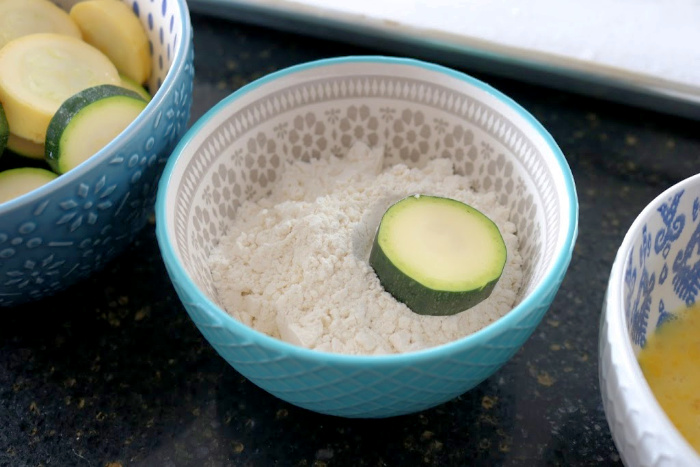 Coat each piece of squash with the flour. Then coat them with the egg.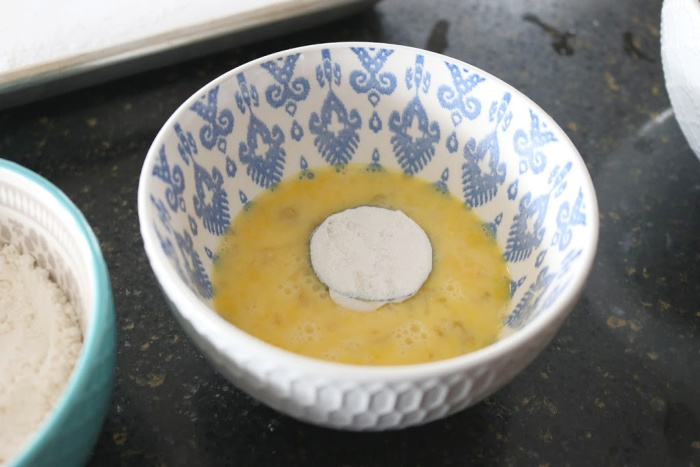 Finally dip the pieces into the bread crumb mixture. Make sure the sides are completely covered.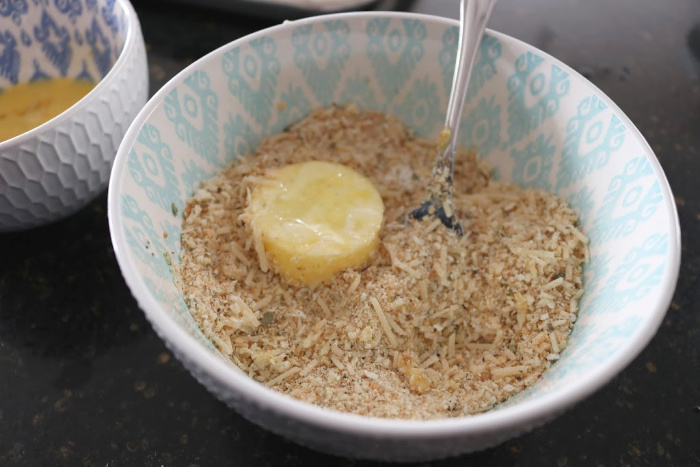 First, place the parchment paper on a baking sheet and spray it with coconut oil. Place the breaded pieces on the baking sheet. Leave plenty of space between the bites so they can bake evenly.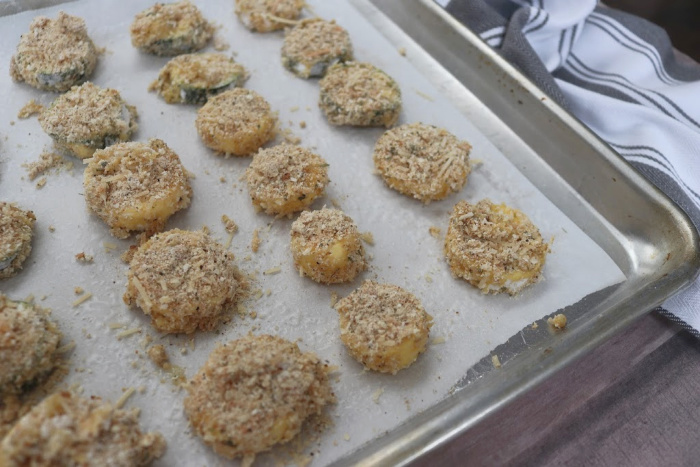 Baking Time
Once you have all the bites ready place the baking sheet into a 450 degree F preheated oven. Bake for 20-25 minutes or until the breading is golden brown and the squash can be pierced with a fork easily.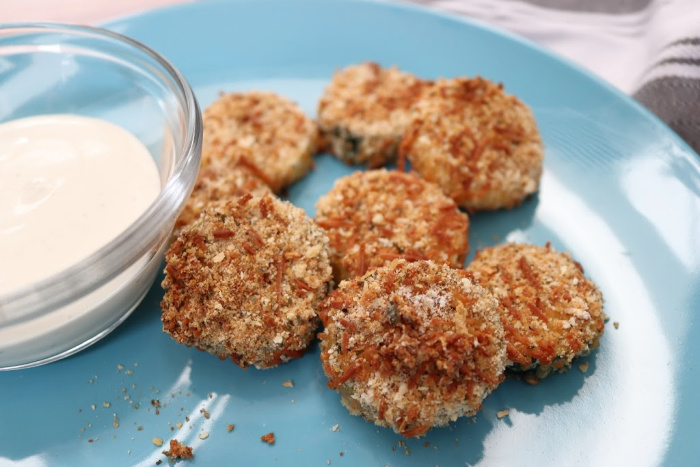 Serve with ranch or your favorite dipping sauce. These can be a side or tasty snack all by themselves. Enjoy!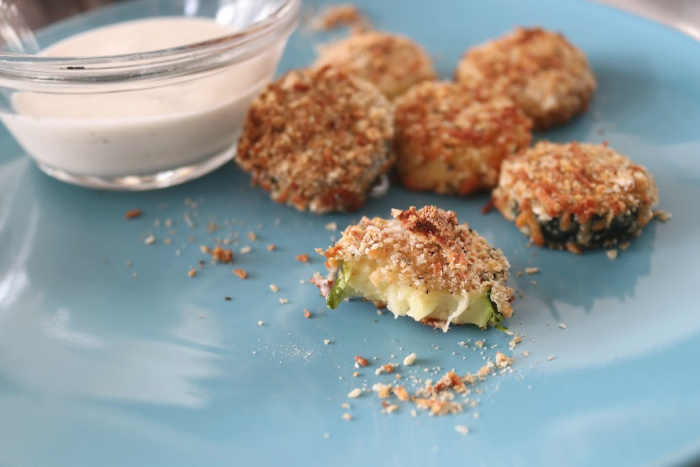 The Recipe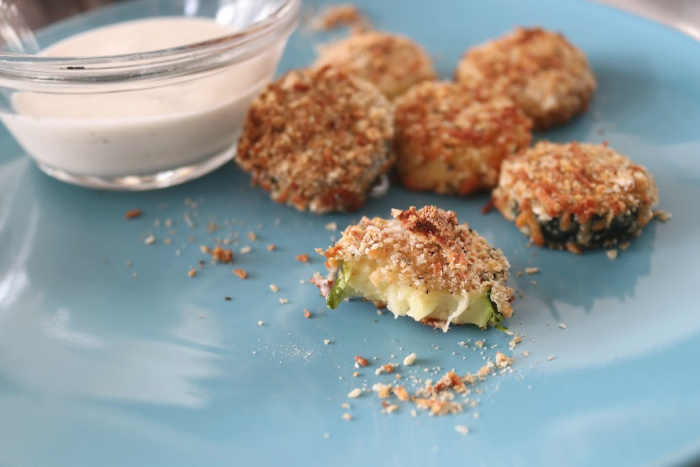 Simple Baked Breaded Zucchini Bites
Ingredients
1

medium Zucchini

1

medium Yellow Squash

1

cup

bread crumbs

1

cup

shredded Parmesan

1/2

tsp

seasoned salt

1/2

tsp

pepper

1/2

tsp

garlic granules

1

tsp

dried Parsley

1/2

cup

flour

1

large egg
Instructions
Mix bread crumbs, Parmesan, seasoned salt, pepper, garlic, and parsley in a bowl.

Line up the bowls. Flour, egg, and bread crumb mixture.

Place each piece of squash into flour and coat well.

Then dip each piece into the egg.

Finally coat each piece with the bread crumbs.

Place on a parchment paper lined baking sheet that is coated with coconut oil spray.

Bake at 450 degrees F for 20-25 minutes or until golden brown and the squash can be pierced easily with a fork.
Pin for Later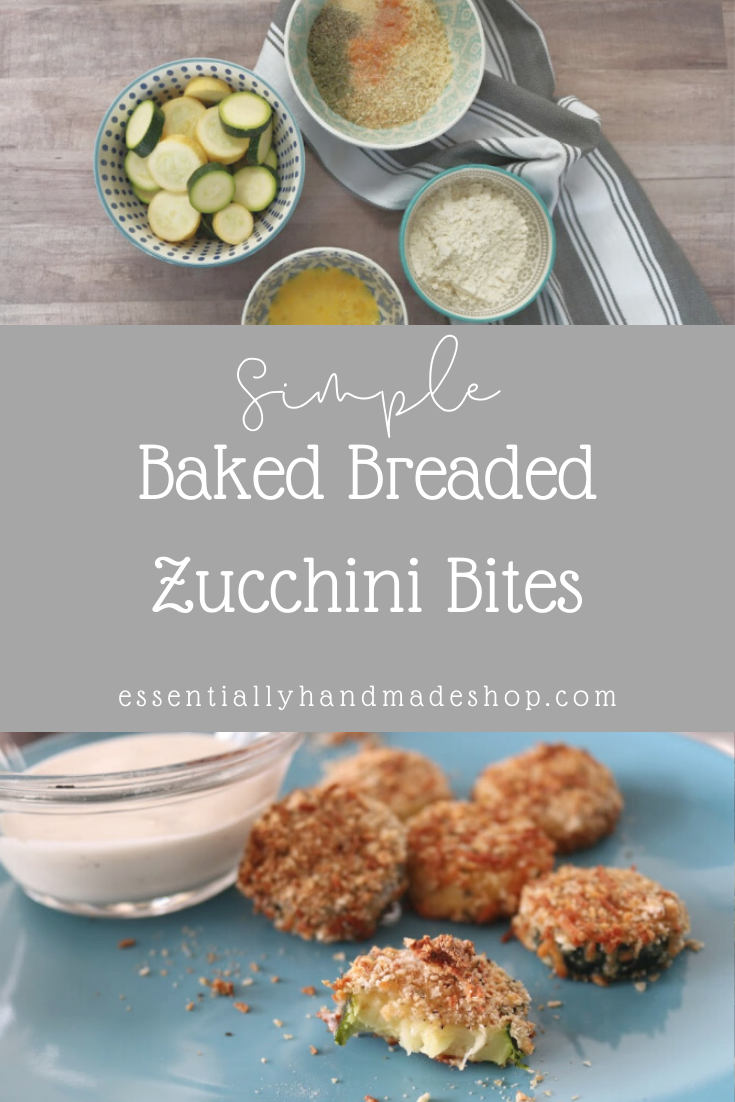 If you're ready for dessert you can make these yummy Peanut Butter Oatmeal Cookies!