When you choose to shop handmade this Christmas it's a simple way you can support your friends, family, neighbors, dreamers, creators, and artists. Every year we are inundated with sales fliers from every big retailer out there. Unfortunately the handmade shop owner doesn't generally have much of an advertising budget to share their creations with the world.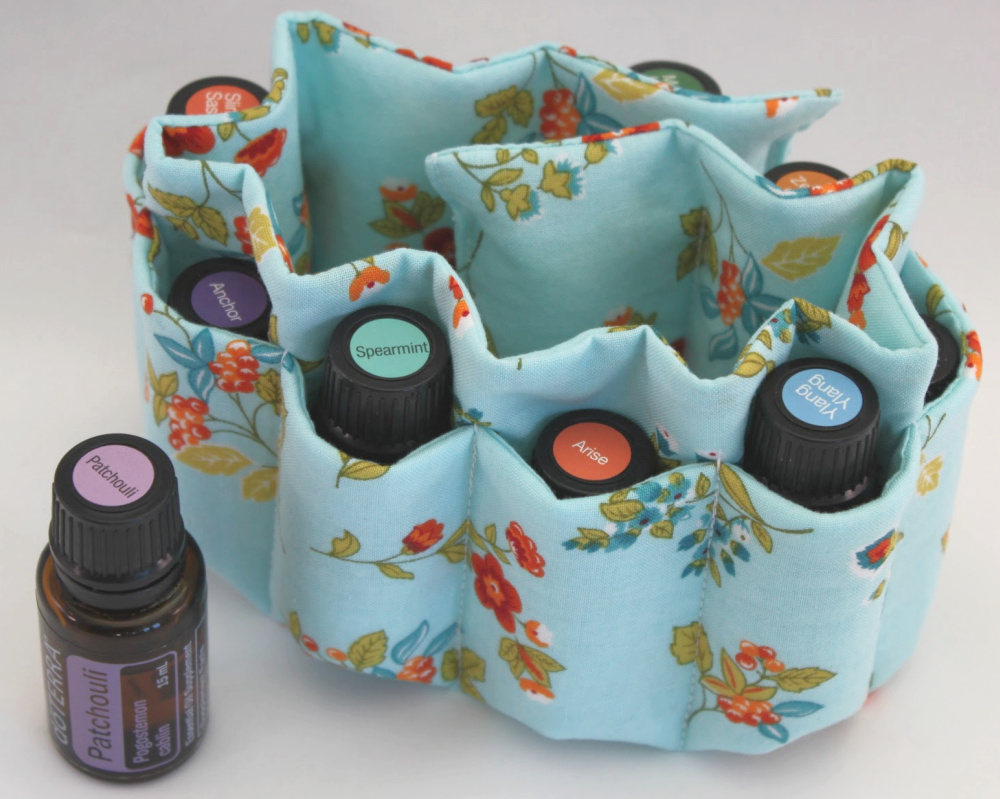 This is Where You Come In
You have the unique ability to help out a small business by sharing with your friends.  Passing on a Facebook post or sharing an Instagram story has the potential to help a handmade shop reach thousands of people outside of their circle. It might cost you a few minutes, but the impact on the shop could be huge!
Step it up a notch and create your own social media post. Snap a picture of your favorite handmade shop product and tell the world all about it! Sharing will get the product in front of new eyes. It will also boost the morale of the shop owner!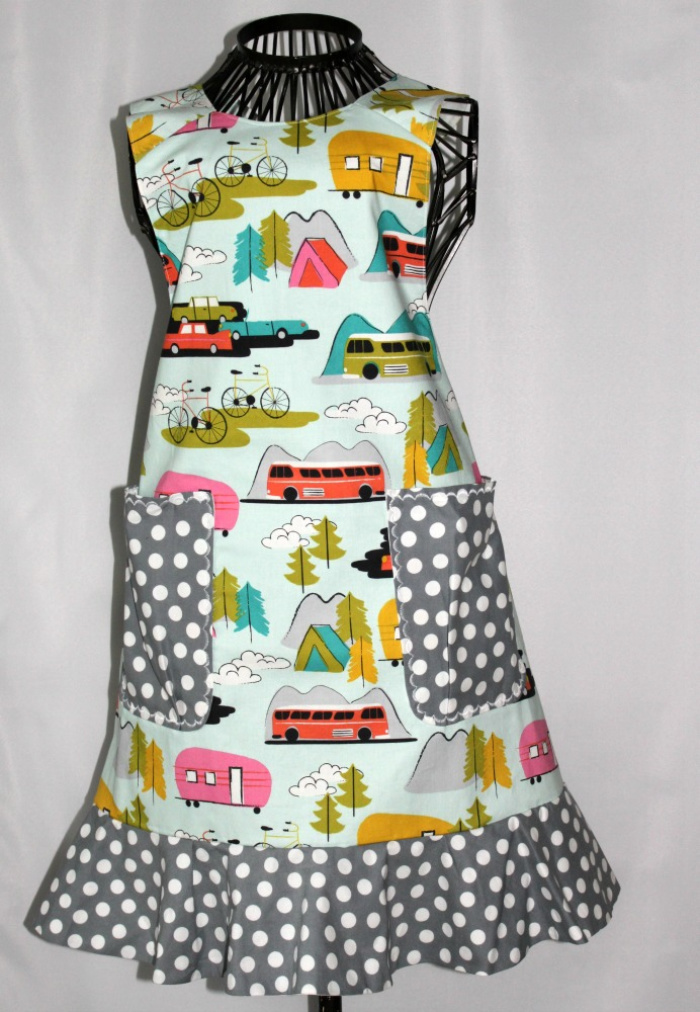 Get Out Your Wallet
Now that you've shown your moral support, it's time to spend some money. Every time you think about getting a gift from a big box store, pause. Could you get the gift from a handmade shop instead? 
You might spend a bit more, but I guarantee you will be getting a piece of a maker's heart with that purchase. Your gift will be special and unique and truly thoughtful. Isn't that what gift giving should be about?
Choosing to Shop Handmade
I have rounded up a few of my favorite handmade shops to share with you!
A Bit of Pampering
First up, Flanders Soap Company. I have been getting natural, handmade bars of soap from Carol for a few years now. I love all of the different bars and how amazing my skin feels when I use her soap. She has bar soaps, shower steamers, wash cloths, sponges, and loofah soaps. Opening a box from Flanders Soap Company is heaven on Earth.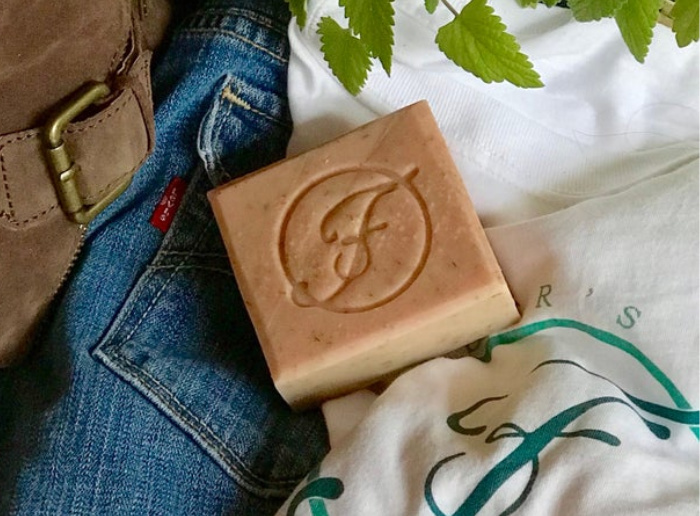 Sacred Space Gifts has the most wonderful corn heating pillows! Heather's pillows give just the right amount of weight and heat to help all kinds of aches and pains. She will also infuse your pillow with an essential oil of your choice. Her fabric choices are gorgeous too!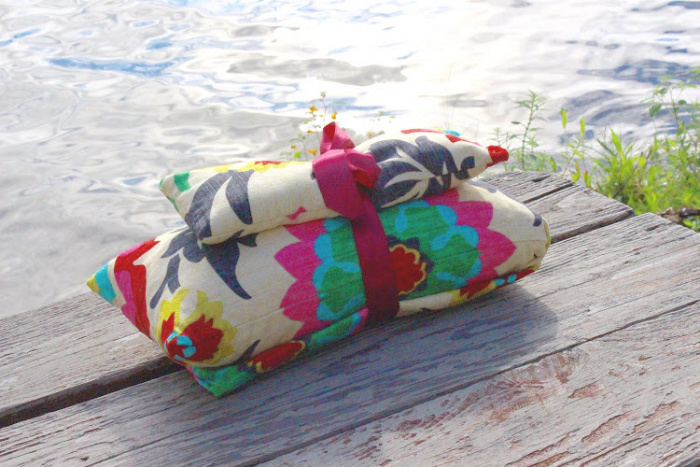 If you're looking for a variety of natural pampering options check out Bumble Bee Apothecary. Marisa makes the most wonderful masks, lotions, balms, scrubs, salves, and other body care items. All of her products are made with pure, organic ingredients in an eco conscious way.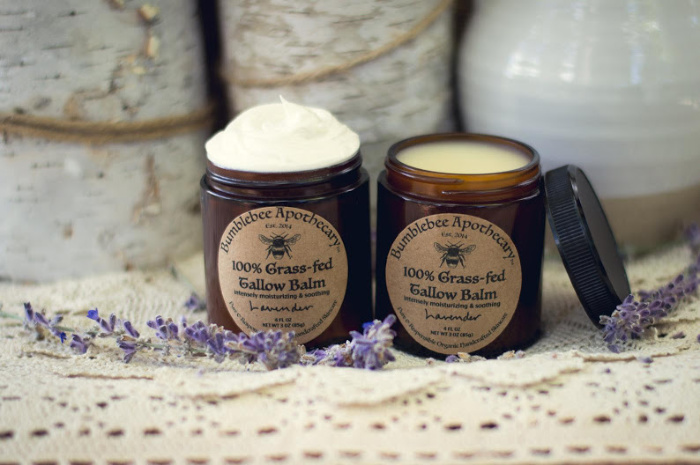 Gifts for Everyone
First, A Lady and a Lumberjack. If you want anything custom made from wood Terra and Josh can do it! They have beautiful earrings, signs, ornaments, cake toppers, and even essential oil bottle holders. I love everything in their shop. They make everything with such care and it shows.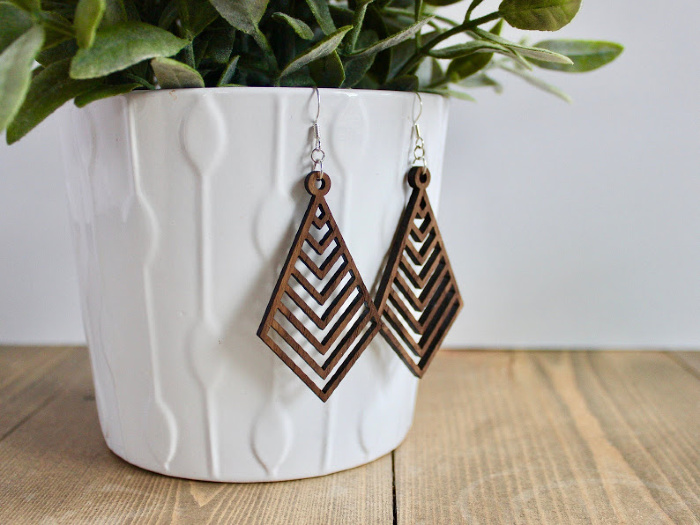 Mama Bird Art is great source for beautiful hand-painted pieces! Melissa creates amazing keepsakes as well as decor pieces for your home. She even has an awesome farmhouse garland and pacifier clips! All of her painting is done by hand with a brush, she amazes me with her talent!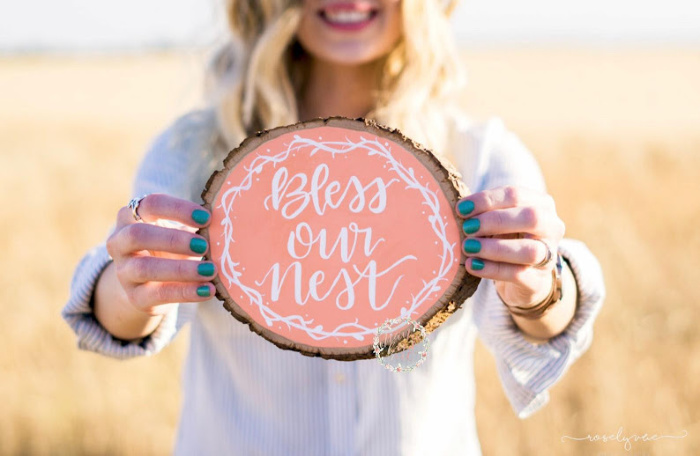 Another favorite shop is Hog Creek Leather Work. James makes timeless wallets, bags, journals, and notebooks. I purchased a journal for my author son and it is just beautiful. Stop by his shop to see the amazing detail, care and soul in every piece. This kind of quality will surely last a lifetime.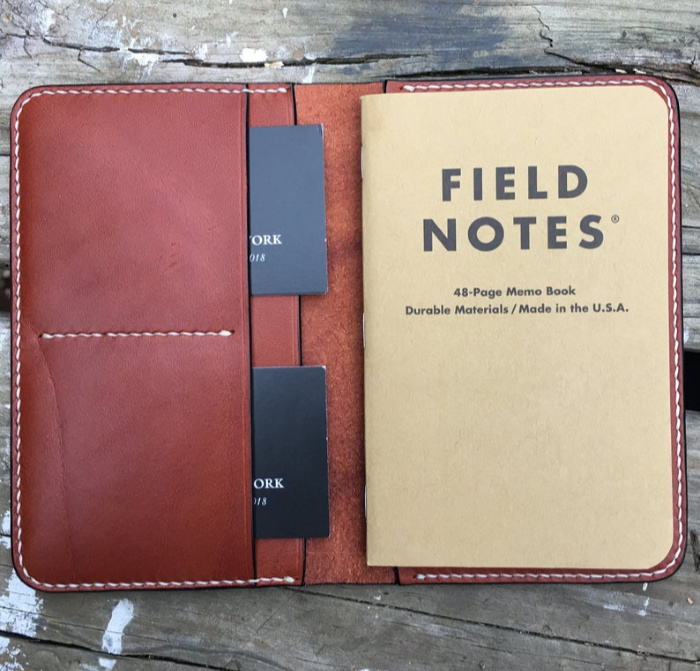 Dashing & Dainty has the kids covered! Kristin has adorable character hats and headbands, shirts, puppets, and bows. She even has beautiful flower crowns!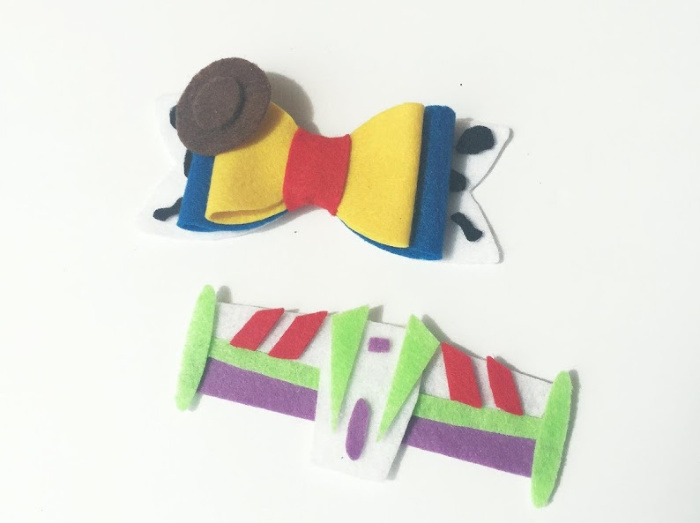 How about my shop
Last, but not least, you can find some great gifts in my shop! Essentially Handmade is stocked with essential oil pouches, aprons, baby gift sets, crayon rolls, lanyards, and gift card pouches. I'm the lady behind the sewing machine, iron, computer, and camera. I can guarantee when you buy from my shop there is a happy dance and texts telling my boys the shop made another sale.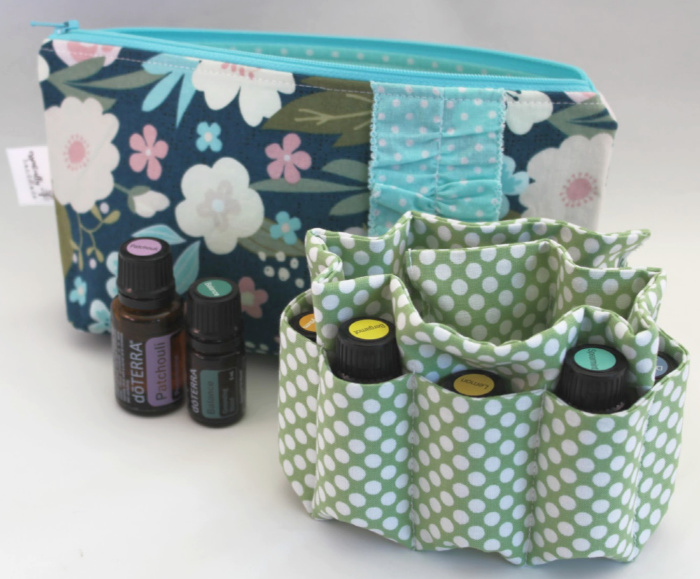 I don't think the wonder of someone choosing to buy one of my creations will ever be lost on me! Thank you for supporting handmade shops! Y'all mean we can keep creating and living our dreams and for that we all are grateful!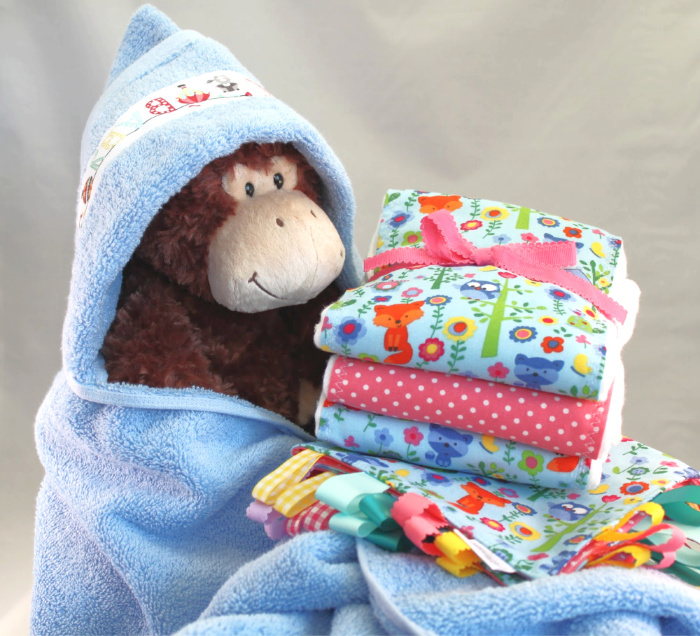 Something for You!
Use the code "BLOG" at check out for 15% off of your entire purchase at Essentially Handmade!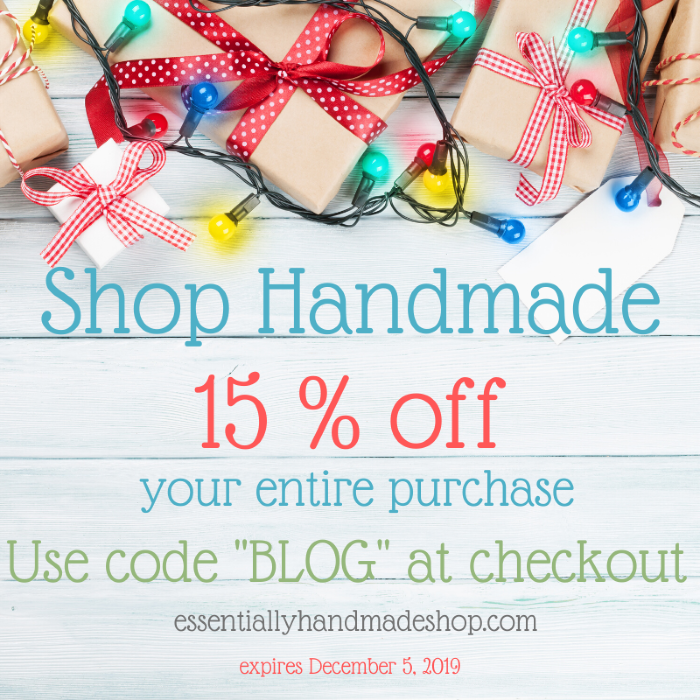 Pin for Later