When family has gathered to celebrate Thanksgiving the sides are surely the favorites of the meal. Rice Pilaf is no exception. This simple, flavorful Rice Pilaf recipe will leave you with no leftovers as the pan is visited for seconds or thirds.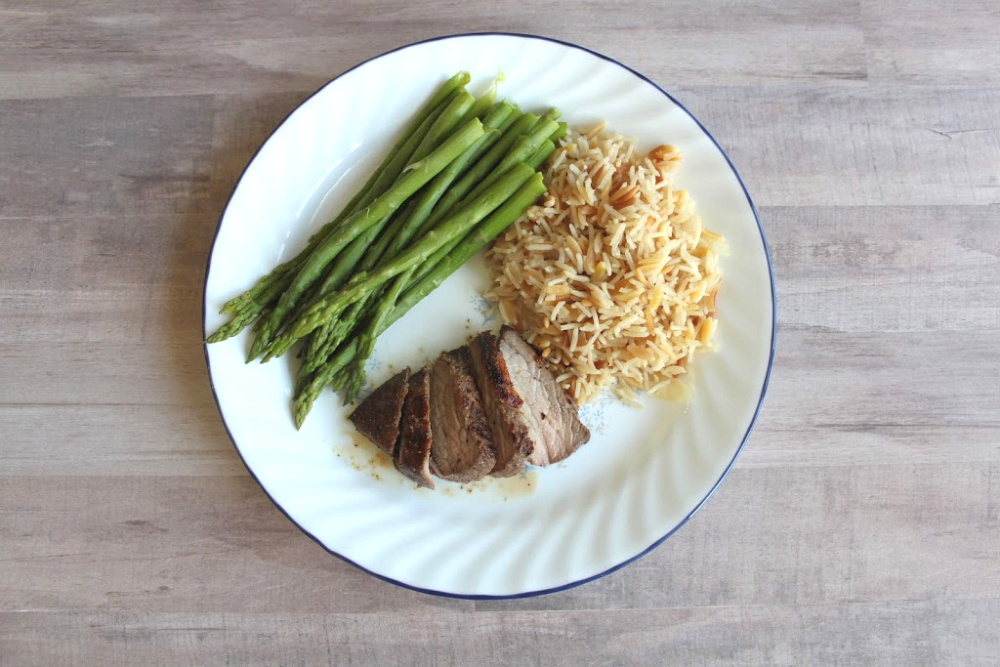 Thanksgiving Sides Blog Hop
Some of my favorite people have come together to give you about a dozen options for healthy delicious sides to add to your Thanksgiving menu this year! I am so excited to be collaborating with these ladies. Be sure to read to the end of the post to get the links for all the Thanksgiving goodness!
Now it's my turn to share our family's Favorite Simple Rice Pilaf.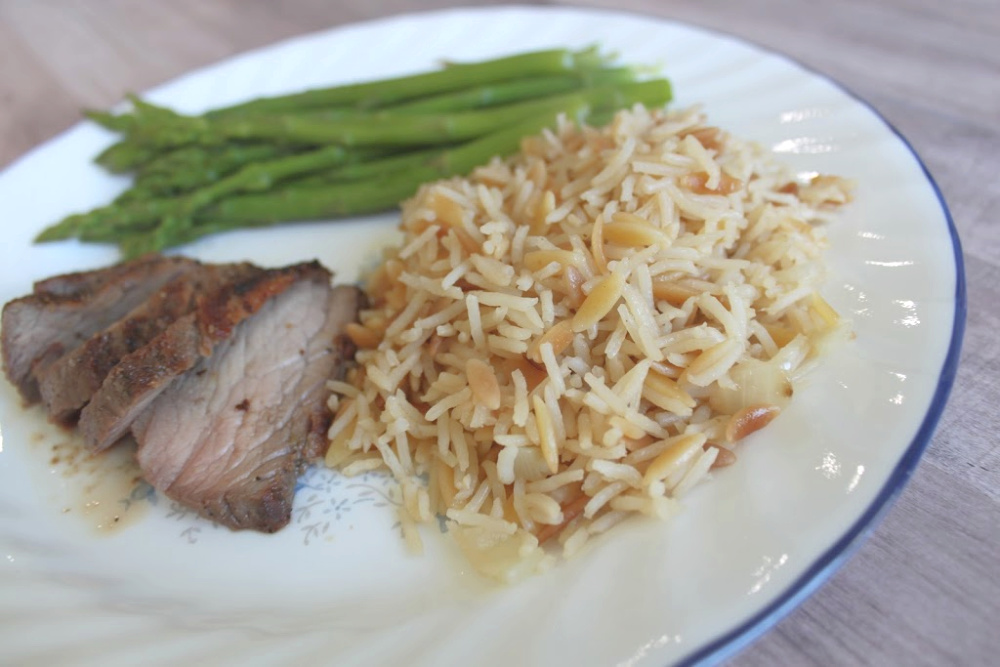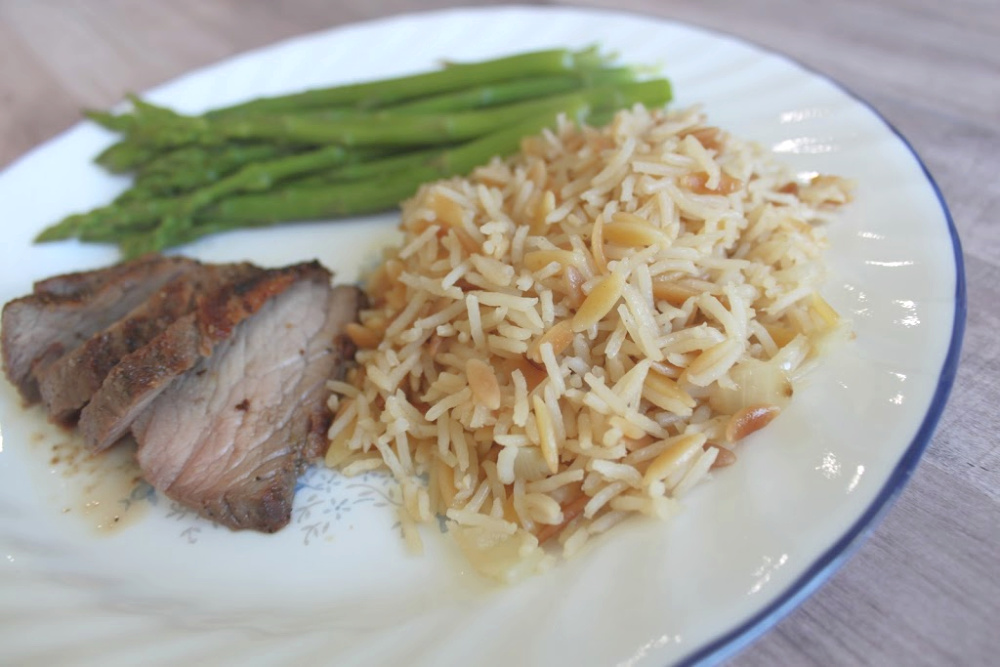 Simple Rice Pilaf Recipe
First you're going to need to gather Basmati rice and Orzo pasta. You will also need a medium sweet onion, fresh garlic, butter, and vegetable broth or bouillon. That's it! Can you believe an amazing side is going to come from such simple ingredients?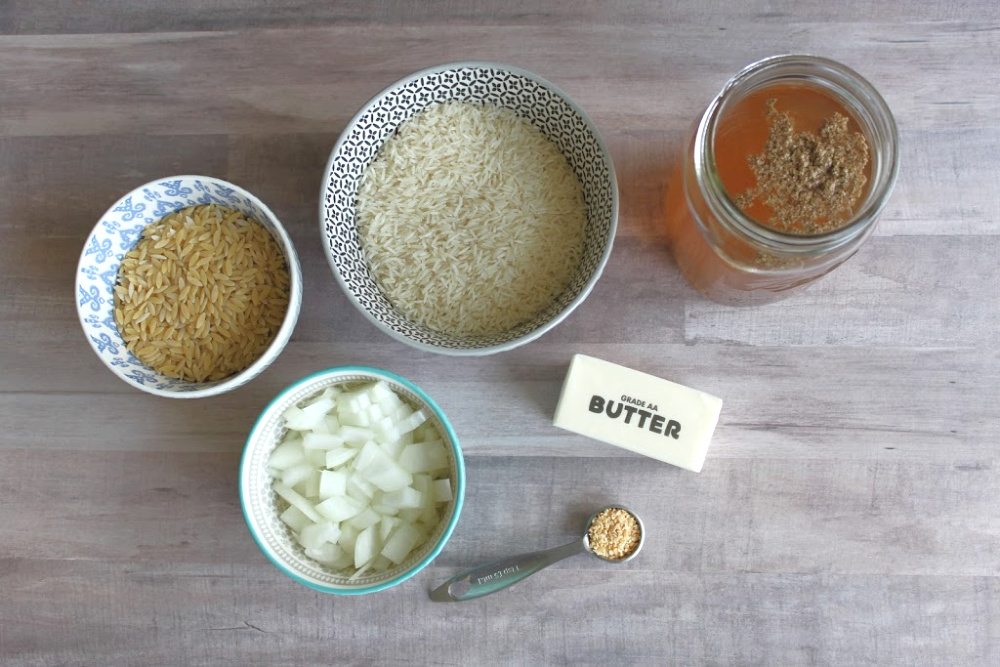 There are options if you have some personal preferences. You can use any kind of onion, but this Texas girl loves sweet onions best. The broth or bouillon can vary also. You can use chicken stock, beef stock, or what ever flavor your family loves. I prefer the vegetable broth because it is a light flavor that compliments any meat dish. I've used them all and it turns out amazing every time.
For Thanksgiving I usually finish this dish in a crockpot. It will steam the rice just right while you are finishing up all the other goodies for your meal. The key to fluffy, light Rice Pilaf is to let it steam without checking the progress a million times. Leave it alone until the timer goes off.
Simple Rice Pilaf Ingredients
1 medium onion chopped
3 cloves garlic chopped
2 tablespoons butter
1/2 cup Orzo Pasta
1 cup Basmati Rice
2 Cups Vegetable Broth
Simple Rice Pilaf Instructions
First, melt the butter in a medium sauce pan.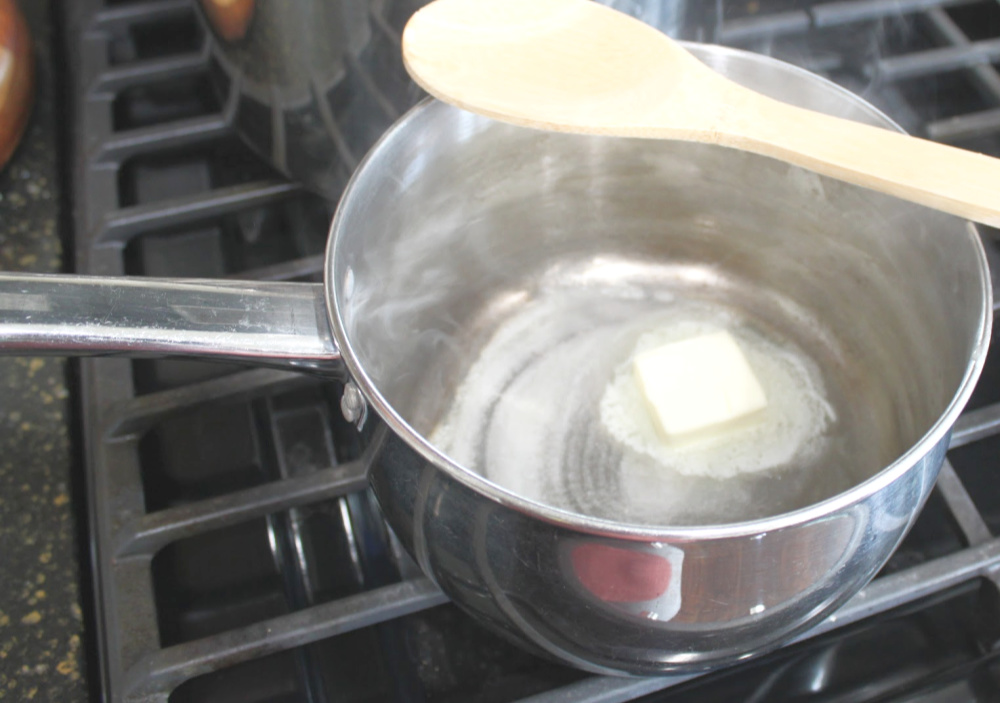 Add the Orzo Pasta and stir until golden brown.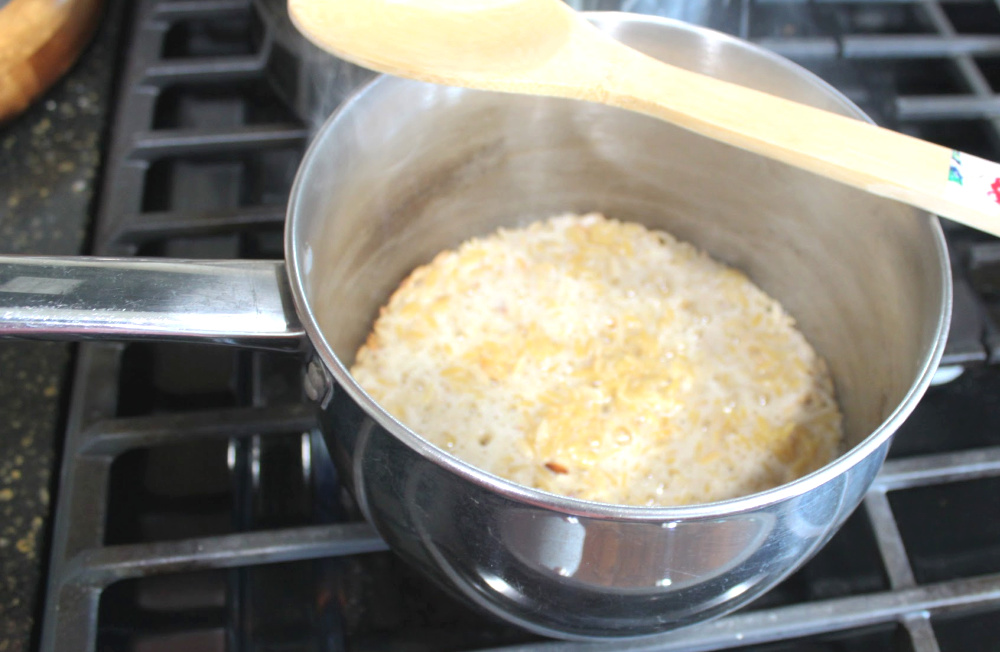 Once the Orzo is golden brown add in the chopped sweet onion.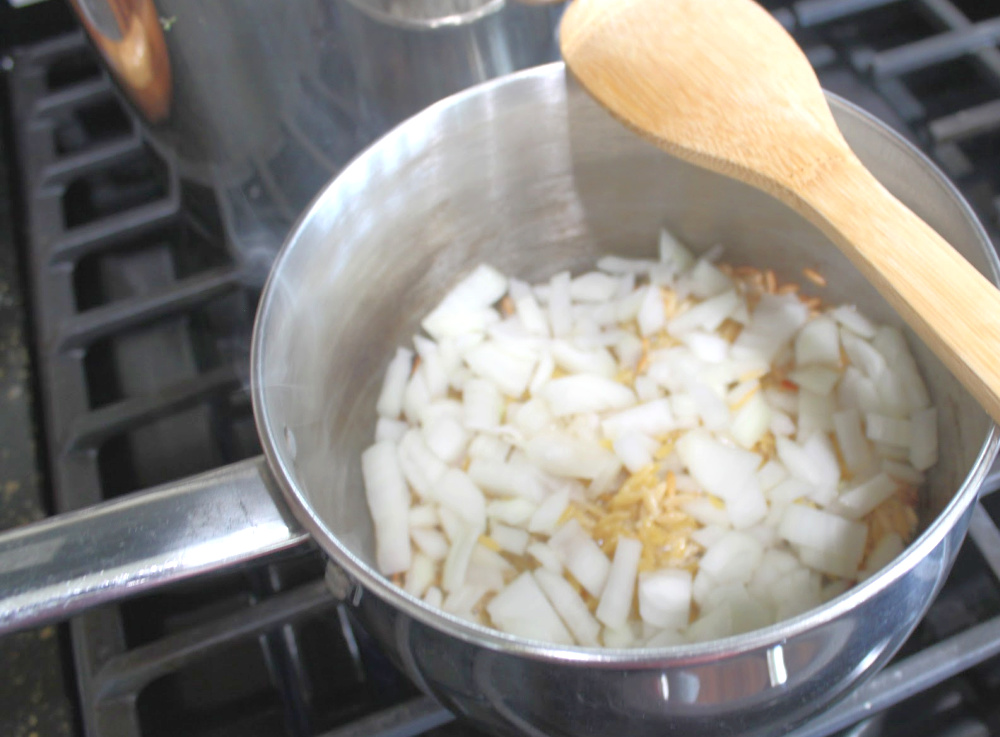 When the onion is translucent add in the garlic. Stir quickly to avoid burning the garlic. Next, add the Basmati Rice and mix thoroughly.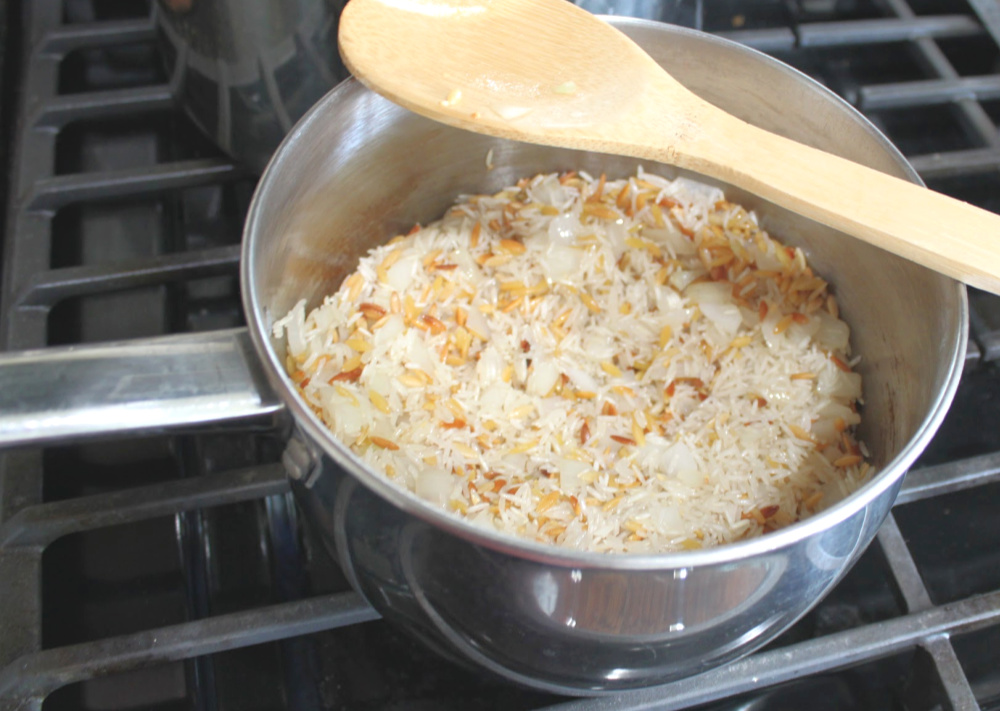 Finally add the vegetable broth. Bring to a slow boil stirring constantly. Reduce the heat to a simmer and cover for 20-25 minutes.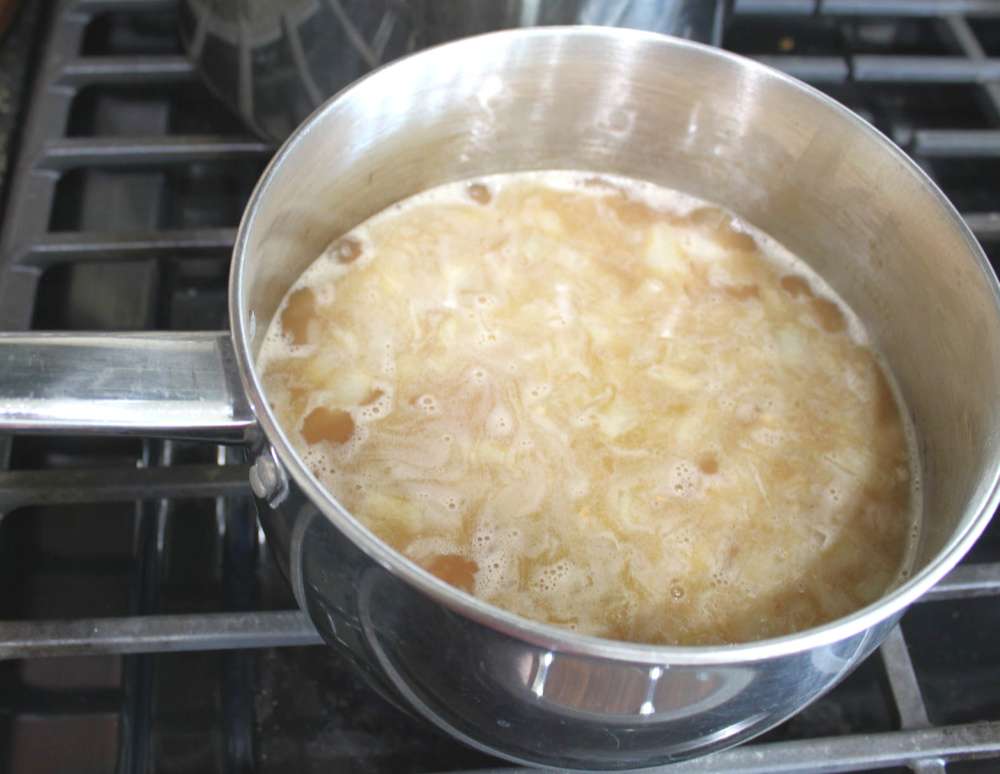 At this point you could transfer the ingredients into a crockpot to finish cooking. Put the crockpot on low and let it be. This will free up your stove top and it turns out great. When it is time to eat fluff up the rice pilaf.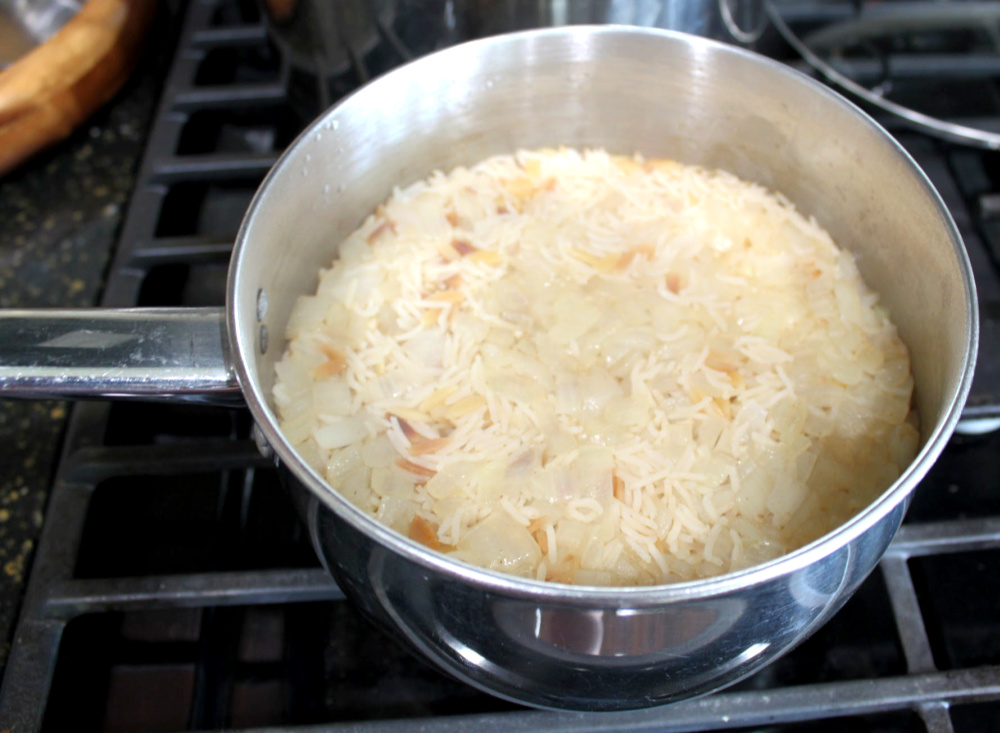 If you are finishing the Rice pilaf on the stove leave it covered until the timer goes off. Once the timer has sounded fluff the rice and enjoy.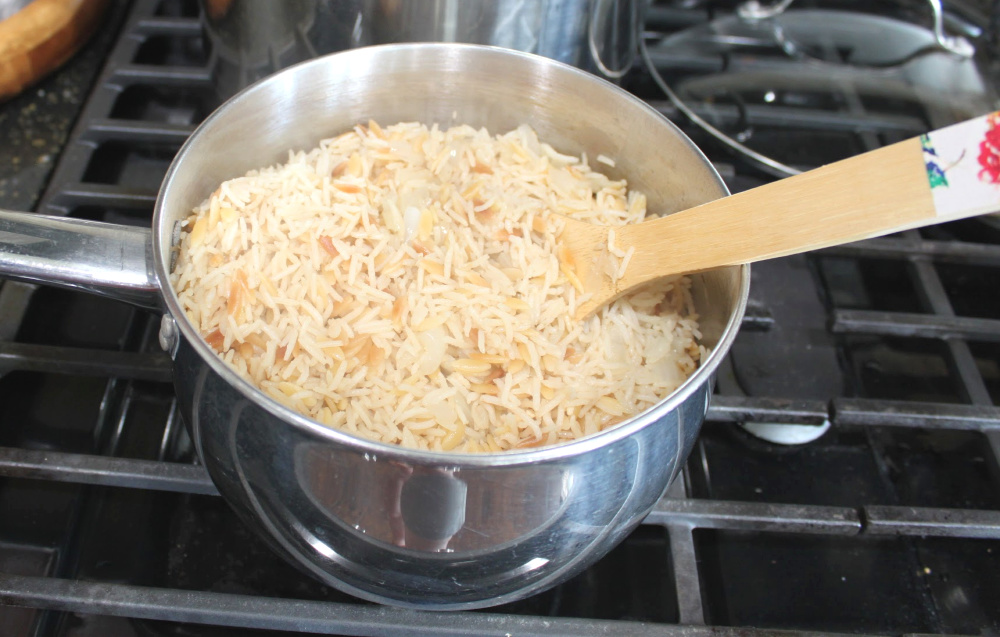 Leftovers
If for some crazy reason you do wind up with leftover Rice Pilaf, no fear. It reheats beautifully. I recommend adding a sprinkling of water to your dish before your reheat. It will help keep the rice pilaf soft and moist.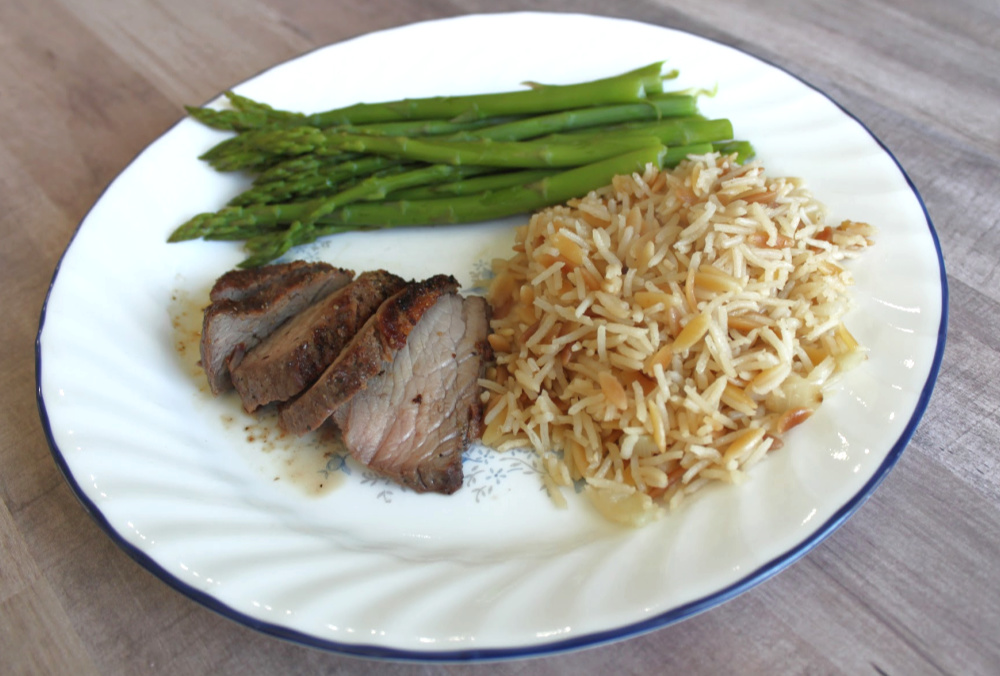 Not Just for Thanksgiving
Rice Pilaf is not just a side dish to enjoy only at Thanksgiving. In our house we include it in our meal plans almost weekly.
It pairs amazingly with barbecue steak, baked chicken, and fish.
Your family will be requesting this dish all year round.
Go Get Some More Amazing Side Dishes
Rice Pilaf by Essentially Handmade | Bacon Parmesan Brussels Sprouts by Vintage Kitchen Vixen | Herbed Garlic Mashed Potatoes by The Bluebonnet Homestead

Buttery Scalloped Corn by Hearty Sol | Sourdough Cornbread Stuffing by Farmhouse Basic Collection | Bordeaux Mushrooms by Our Amyable Farmhouse

Sweet Potato Stackers by Our Future Homestead | Easy Homemade Cranberry Sauce by Our Gabled Home | Homemade Buttery Dinner Rolls by St. Martha's Lens


Print the Recipe for Simple Rice Pilaf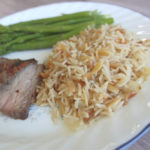 Simple Rice Pilaf
Simple, delicious Rice Pilaf is the perfect side for so many meals
Ingredients
1

medium sweet onion chaopped

3

cloves

fresh garlic chopped

1/2

cup

Orzo Pasta

1

Cup

Basmati Rice

2

TBS

butter

2

cups

vegetable broth
Instructions
Melt butter on medium in sauce pan.

Add Orzo Pasta to butter and stir until Orzo is golden brown

Add chopped onion and stir unitl translucent

Add garlic and stir continuously to avoid burning

Pour rice into sauce pan and stir mixture

Pour vegetable broth into sauce pan and stir until a low boil

Reduce the heat to a low simmer, cover, and let cook for 20-25 minutes

Remove lid and fluf the rice with a spoon. Serve warm and enjoy
Pin for Later