Certain things say summer to me and Simple Pico de Gallo is one of those things!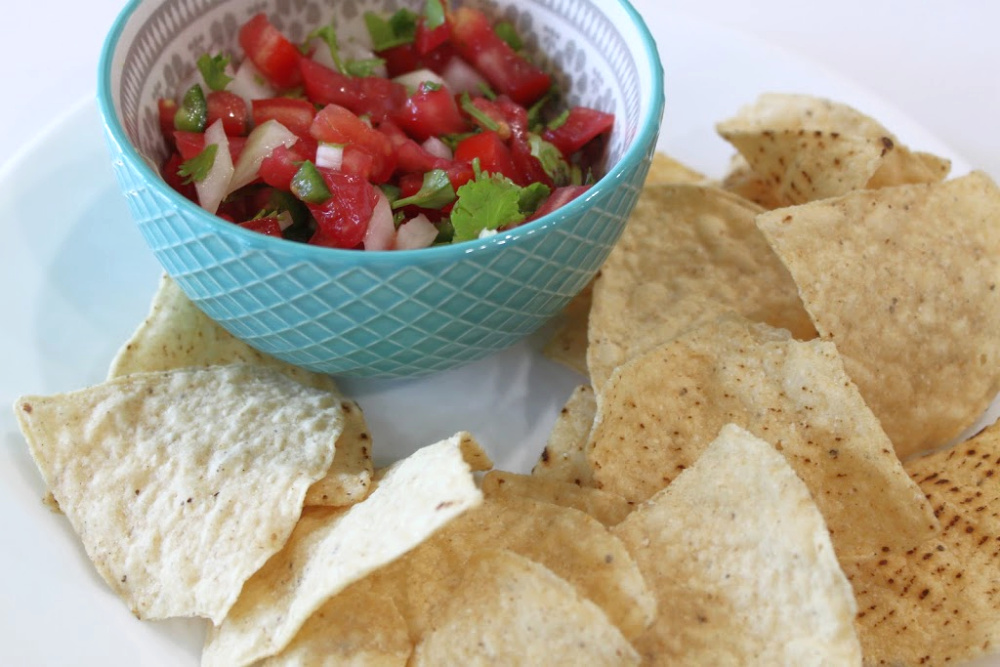 Garden tomatoes, spicy jalapenos, sweet onions, fresh cilantro, and perfect limes are all you need!
A trip into your summer garden or a stroll through your farmers market and you will find everything.  Simple, fresh ingredients make for the most perfect summer fair! Of course, enjoying fresh light meals and snacks is what summer is all about.
How to Make Simple Pico de Gallo Recipe
So let's gather your ingredients and get started!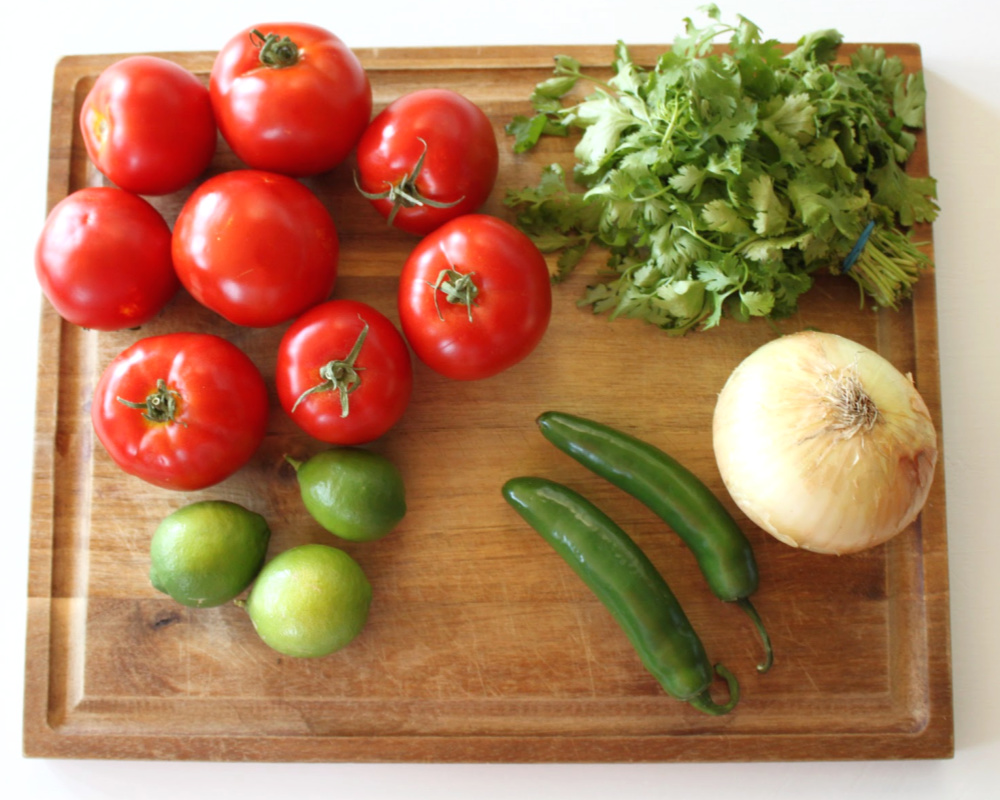 First, you will need 8 medium fresh garden tomatoes. It's possible to make this with grocery store tomatoes, but trust me it won't turn out as delicious. Next, get one medium sweet onion, two jalapenos, one bunch of cilantro, and 3 limes.
Dice your tomatoes and onions.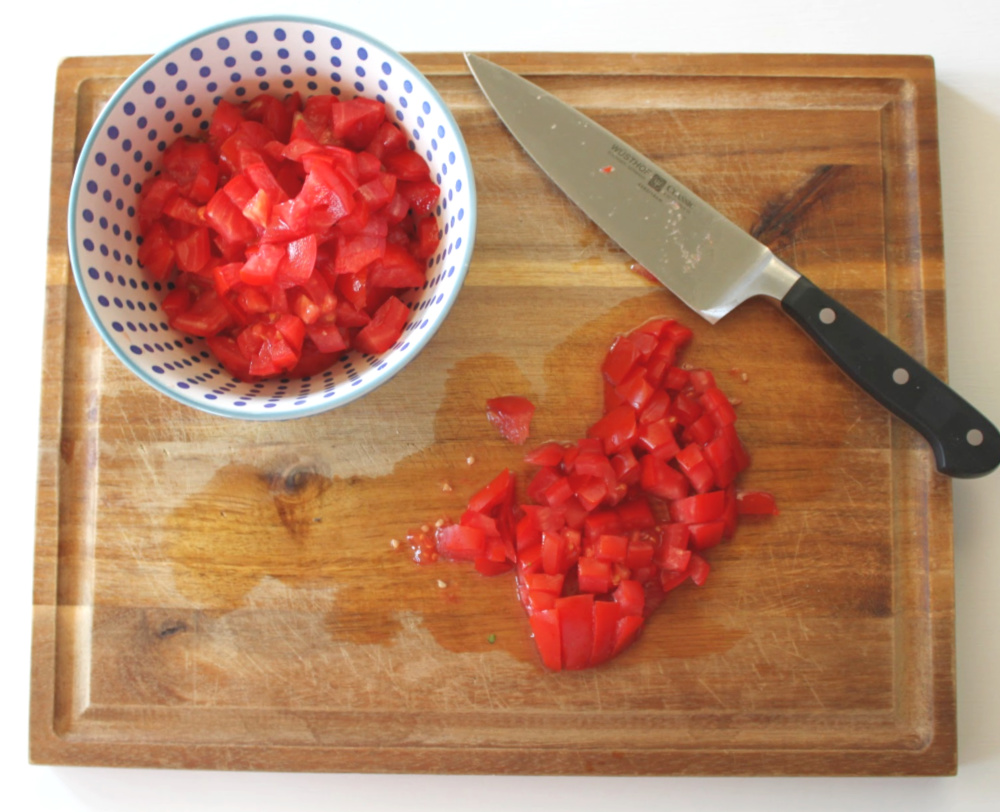 Remove the seeds from the jalapenos, unless you want a very hot Pico de Gallo. Dice the jalapenos into small pieces.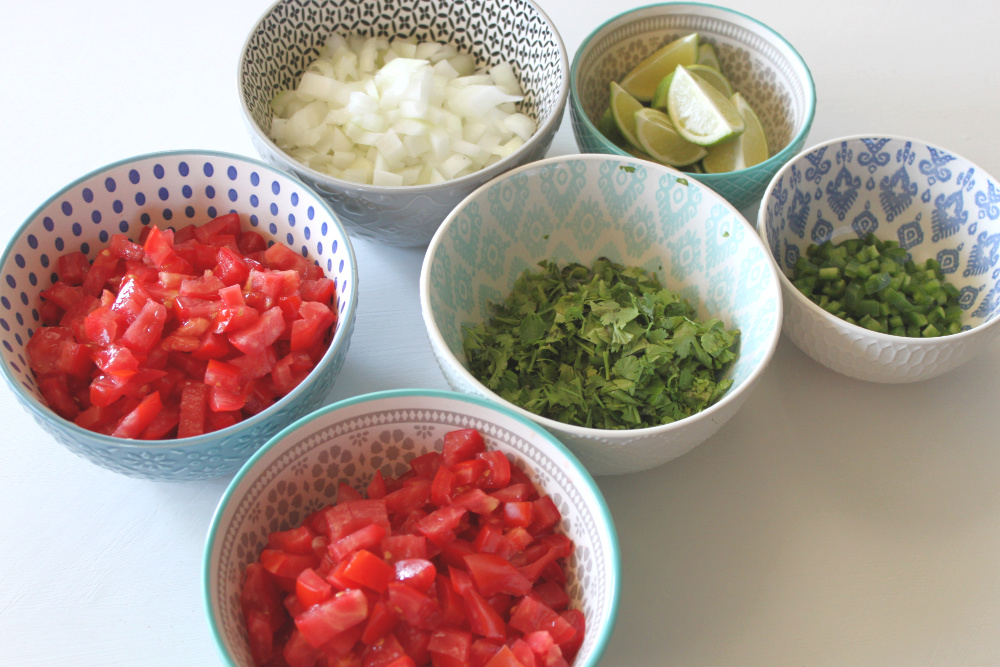 Next, chop the cilantro and slice the limes into quarters.
Place all the the chopped and diced ingredients into a ceramic bowl.  Never use plastic with tomatoes. The acid in the tomatoes will eat the plastic and I don't really want plastic particles in my Pico de Gallo.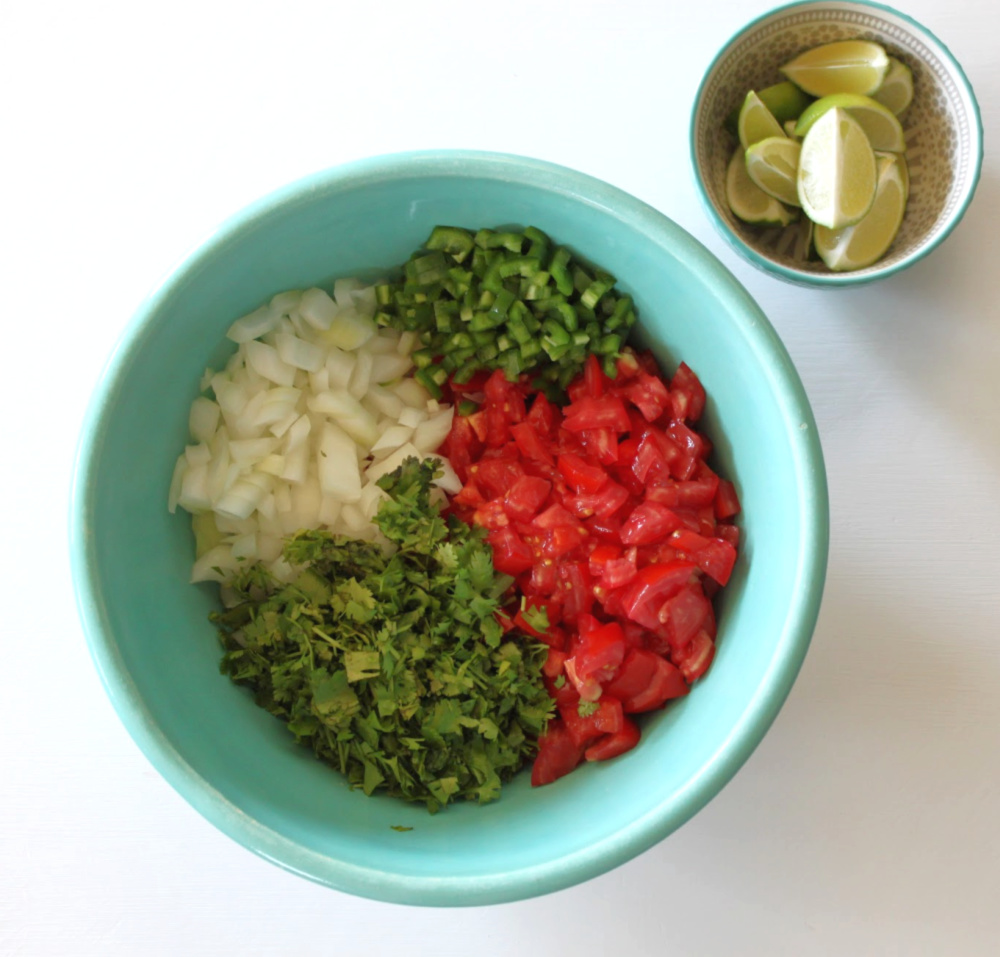 Stir everything together well. Really mix it so all of the ingredients are well distributed.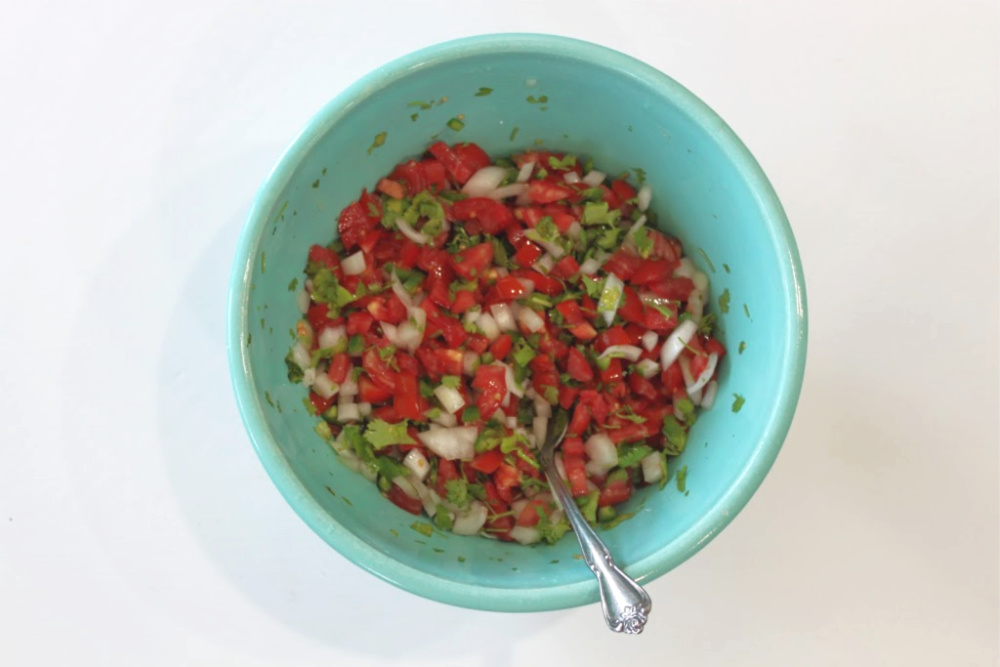 Last, squeeze the limes over the mixture and stir again.  You can eat it immediately, but I prefer to let it marinate together for an hour or so before I dive in.
Grab your favorite tortilla chips and dig in! We love Mission Tortilla Chips and Sea Salt Tortilla Chips from the HEB bakery! Now you have a Simple Pico de Gallo recipe for all your summer gatherings!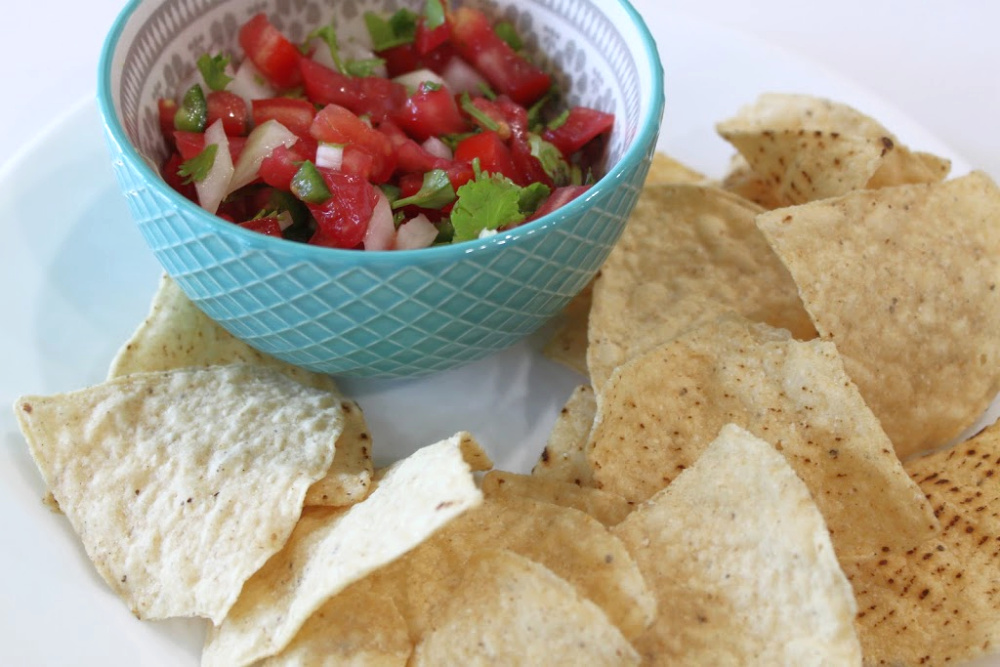 Store the Pico de Gallo covered in the fridge for several days, but if you're anything like me that won't happen!
Enjoy!!
Pin it for later!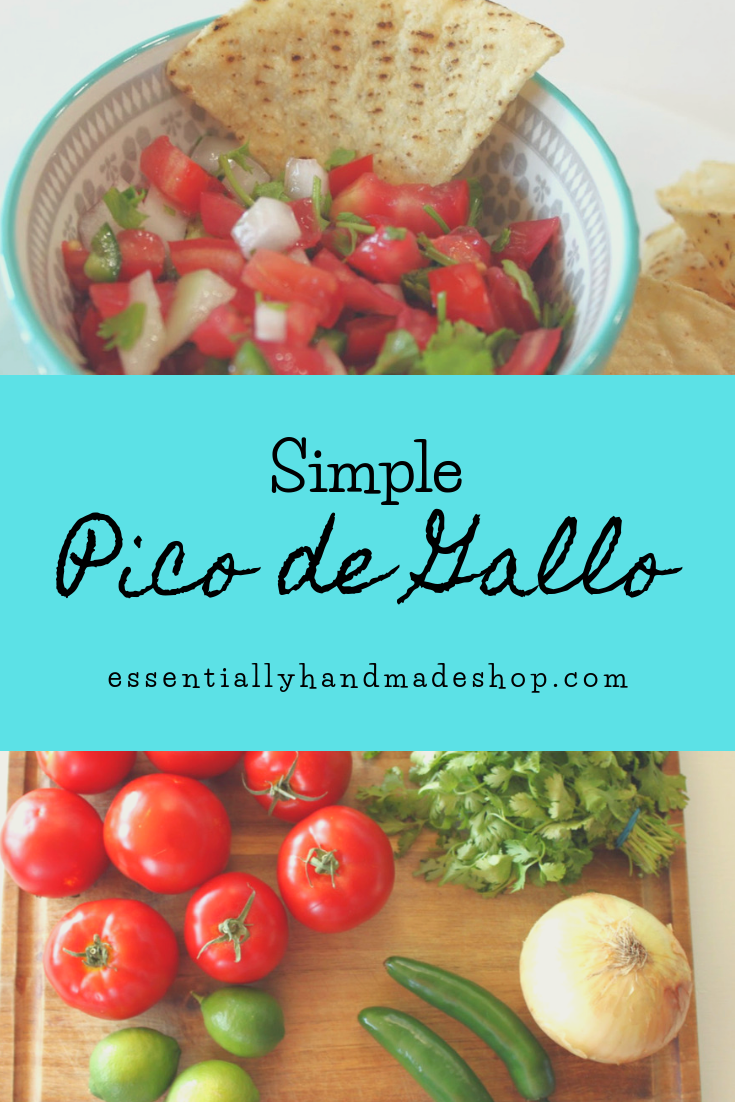 If you're interested in other recipes head here!
Go check out my handmade shop!